Craps Simulator
I made this online Craps simulator to try and help people learn the most basic component of Craps, the Pass Line.
The simulator will guide you through making a point and letting you roll until you seven out.
It will keep track of the total number of points you made and how many times you rolled each number.
Objective:
Roll the dice to establish a Point of 4, 5, 6, 8, 9, or 10. Roll that Point again before a 7 to win.
During the Comeout Roll you win if you roll 7 or 11.
If you roll a 2, 3, or 12 during the Comeout Roll, you lose.
The Comeout Roll
Previous Rolls: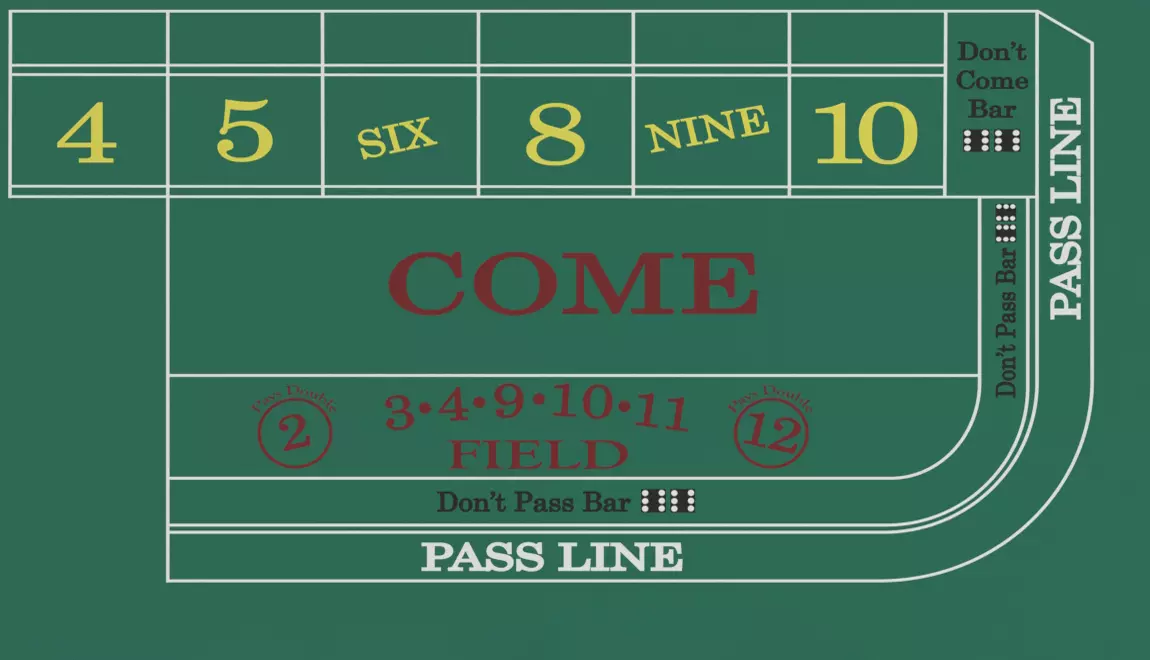 In Rail
$100
On Table
$0
BankRoll
$100
We're coming out. World's, Horn's, Yo's, Hi Low's, C&E's. Get em while the dice are in the middle.
Bet the Pass Line in order to shoot the dice.
Disclaimer: I'm going to try and develop this game on a regular basis. I may break it sometimes because I'm not really sure what I'm doing over here but I'll fix it ASAP. Check back often for new updated versions.